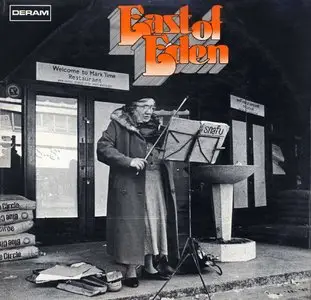 East of Eden - Snafu (1970)
Vinyl rip @ 24/96 | FLAC | Artwork | 965Mb inc. 5% recovery
FilePost, FileFactory | Jazz Rock, Psychedelia, Progressive Rock | 1970 UK LP | Deram SML 1050
This music is probably the great-grand-daddy of today's avant garde progressive music. It is an eclectic blend of psychedelia, jazz, blues, folk, celtic, eastern, and various forms of world music. Instruments include bass, flute, tenor and alto sax, trumpet, drums and guitar. Keyboards are largely dispensed with in favour of Dave Arbus's electric violin which provides plenty of texture and background, as well as taking the lead in many passages. There are long sections driven by a jazzy bass guitar playing with almost loop-like repetition, while solo spots are taken in turn by guitar, violin, flute and sax, vocals are sparse.