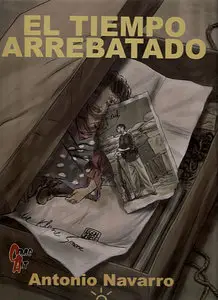 Antonio Navarro - El Tiempo Arrebatado
Ediciones de Ponent, 2008 | CBR | Spanish | 91.1 MB | 102 pages
Birita mysteriously disappears after a fire: His mother, a young Romanian immigrant, it looks desperate with a friend, but found few clues to lead them to unexpected places. To begin with, an old abandoned mansion. What they discover there will be witnesses of a history, a long and unfinished love story that travels through the twentieth century, from Vienna 1908 to turn of the millennium in India, through the frenzy of the 20's, the Paris Picasso, the Spanish Civil War and the May 68 French.