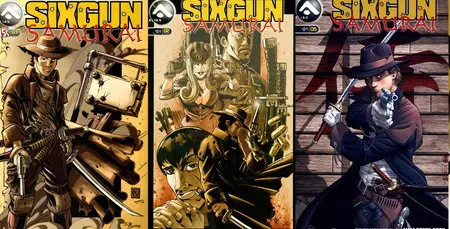 Sixgun Samurai #1-5
CBR/RAR | English | 5 Issues | 133 MB Total
Story: Mike S. Miller; Writer: Sean J. Jordan; Artwork: Harold Edge
'Kung Fu' meets 'The Karate Kid' in this classic tale about a boy in search of his father. The teenaged Sixgun Samurai is on his way east to find his father, his last known living relative. But as he travels across the untamed prairie, he finds that dangerous men with dark motives are in pursuit, prepared to kill him to take his swords for reasons they dare not explain.