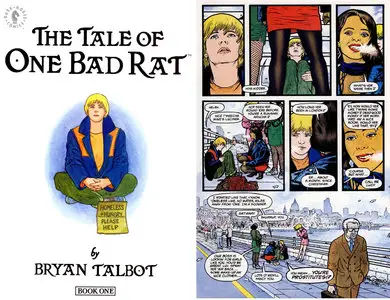 Tale of One Bad Rat #1-4
Dark Horse, 1994 –1995 | CBR/CBZ/RAR | English | Mini-series | Number of issues: 4 | 71.2 MB Total
The Tale of One Bad Rat
is a 4-issue comic book limited series by Bryan Talbot. The story is about a victim of child abuse. Although it was first published in four comic books,
The Tale of One Bad Rat
is divided into three sections. Its heroine is called Helen Potter; Helen was Beatrix Potter's first name.