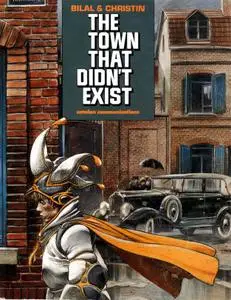 The Town that Didn't Exist
CBR | English | 35 MB
Christin, a French novelist, and Bilal have produced a story of class conflict transformed by a benevolent mistress and visionary technology. The tale is set in a decaying French industrial hamlet called Jadencourt. As the town's corporate patriarch lies dying, the workers in his factories go on strike and the managers and executives from his global conglomerate gather to await his death and claim control of the huge empire. But the mogul's sole heir, an invalid daughter, surprises everyone: she buys out her executive rivals and confronts the town and union leaders with a fantastic scheme to use the corporation's immense wealth to build a new Jadencourt. The reborn city, completely domed in plastic, is designed to provide for every inhabitant.