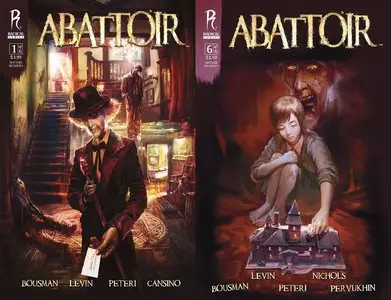 Abattoir #1-6 (2010) Complete
English | CBR | 6 Issues | HD | 174.55 MB
After a brutal massacre takes place in a mansion, real estate agent and family man Richard Ashwalt is assigned the impossible task of cleaning the property and picking up the pieces. As Richard cleans the blood-soaked grounds, a twisted old man journeys to the house with a sinister and terrifying purpose. Richard is about to be drawn into a web of shadows, murders and massacres that will shatter him to his very core… and make him run for his life.