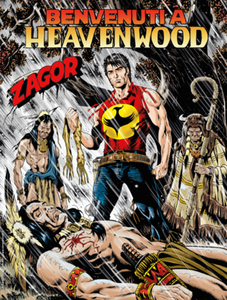 Zagor N.665 - Benvenuti a Heavenwood (Dicembre 2020)
Italiano | 100 pagine | PDF+CBR | 171 MB
C'è del marcio a Heavenwood…In una capanna in mezzo ai boschi, è avvenuto un massacro. Zagor arriva appena in tempo per sentire le ultime parole di una delle vittime: c'è una "mela marcia" nella vicina città di Heavenwood. Dove tutti sembrano brave persone, ma la puzza di bruciato si fa presto sentire, insieme al sibilo delle pallottole.
Pe... in ITALIANO CLICCA QUI
>&... Blog Here <<<
If you like this release please support Developer / Publisher and BUY it.
If you'll find that my links are dead please let me know through the Private Messages.
Please DO NOT MIRROR