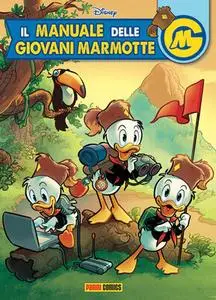 Il Manuale Delle Giovani Marmotte 001 (Panini 2020 -05)
Italiano | 148 pagine | PDF+CBR | 196 MB
Nel primo volume spiccano, tra le tante, 'La casa da tè del drago scodinzolante' di Carl Barks e 'Unalezione di fiducia', con i disegni di Andrea Freccero. Negli approfondimenti si parlerà di escursionismo e trekking, ci saranno i consigli per orientarsi al meglio in mezzo alla natura, curiosità su flora e fauna e suggerimenti su come fotografarle.
Altri FUMETTI in ITALIANO QUI
- My Blog - QUI i miei Articoli -
If you like this release please support Developer / Publisher and BUY it.
If you'll find that my links are dead please let me know through the Private Messages.
Please DO NOT MIRROR