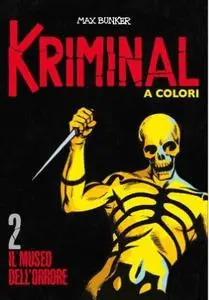 Kriminal A Colori 02 - Il Museo Dell'Orrore (Agosto 2020)(Rcs Max Bunker)
Italiano | 135 pagine | PDF+CBR | 104 MB
Kriminal tenta un colpo in un museo delle cere nel quale sono esposti gioielli dall'enorme valore. Un episodio avvincente nel quale anche l'astuzia di Logan viene messa a dura prova; non dall'ispettore Milton, ma da un truffatore.
Altri FUMETTI in ITALIANO QUI
- My Blog - QUI i miei Articoli -
If you like this release please support Developer / Publisher and BUY it.
If you'll find that my links are dead please let me know through the Private Messages.
Please DO NOT MIRROR