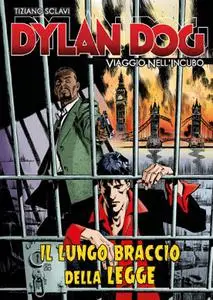 Dylan Dog - Viaggio Nell'Incubo 40 - Il Lungo Braccio Della Legge (Gds)(Aprile 2020)
Italiano | 213 pagine | PDF+CBR | 297 MB
Puoi correre a perdifiato, rintanarti nel tuo rifugio, ma non sarai al sicuro per sempre… prima o poi verrai raggiunto e catturato dal lungo braccio della Legge!
Altri FUMETTI in ITALIANO QUI
- My Blog - QUI i miei Articoli -
If you like this release please support Developer / Publisher and BUY it.
If you'll find that my links are dead please let me know through the Private Messages.
Please DO NOT MIRROR