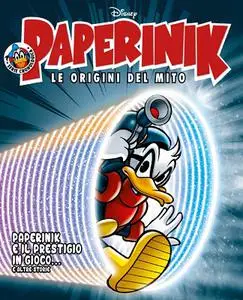 Paperinik Le Origini Del Mito 51 - Paperinik E Il Prestigio In Gioco (Agosto 2020)
Italiano | 231 pagine | PDF+CBR | 289 MB
Paperinik Le Origini del Mito è la nuova collana settimanale pubblicata da Gazzetta dello Sport e Corriere della Sera in collaborazione con Giunti Editore. La serie ripercorre, in ordine cronologico, tutte le avventure dell'amatissimo alter ego di Paperino, a partire dalle prime indimenticabili storie.
Altri FUMETTI in ITALIANO QUI
- My Blog - QUI i miei Articoli -
If you like this release please support Developer / Publisher and BUY it.
If you'll find that my links are dead please let me know through the Private Messages.
Please DO NOT MIRROR