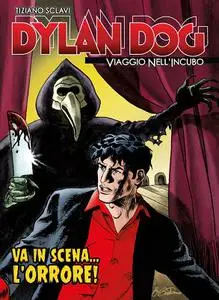 Dylan Dog - Viaggio Nell'Incubo 51 - Va In Scena… L'Orrore! (Luglio 2020)
Italiano | 213 pagine | PDF+CBR | 280 MB
Tutti gli spettatori si accomodino ai loro posti numerati. Vi ricordiamo che è vietato fumare e si prega di fare silenzio durante lo spettacolo. Buio in sala! Signore e signori, va in scena… l'orrore!
Altri FUMETTI in ITALIANO QUI
- My Blog - QUI i miei Articoli -
If you like this release please support Developer / Publisher and BUY it.
If you'll find that my links are dead please let me know through the Private Messages.
Please DO NOT MIRROR