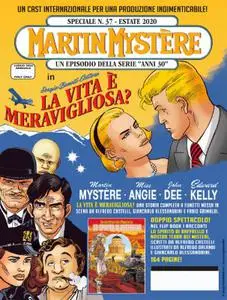 Martin Mystere speciale 37 - La vita e meravigliosa - Lo spirito di Raffaello (SBE 2020-07-23)
Italiano | 168 pagine | PDF+CBR | 267 MB
Da Detective dell'Impossible ad attore della Broadway anni Trenta e nel flip book i racconti dello spirito di un grande pittore rinascimentale e una richiesta di aiuto impossibile da ignorare!
Altri FUMETTI in ITALIANO QUI
- My Blog - QUI i miei Articoli -
If you like this release please support Developer / Publisher and BUY it.
If you'll find that my links are dead please let me know through the Private Messages.
Please DO NOT MIRROR