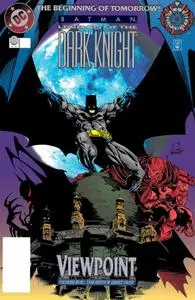 Legends of the Dark Knight Vol.1 (1989-2007)
DC Cómics | CBR | Spanish | 224 núm. (Completo) | 3.00 GB Totales
Batman: Legends of the Dark Knight (Volumen 1) es una serie de antología de cómics con Batman, lanzada a raíz de la película de 1989. Fue la primera serie nueva de Batman en curso desde 1983 Batman and the Outsiders (Volumen 1).
Dirigida deliberadamente a los fanáticos nuevos y `` casuales '', la serie consiste casi en su totalidad en historias independientes, que pueden tener entre uno y cinco números, de una amplia variedad de equipos creativos. No hay dos historias consecutivas con el mismo escritor o artista.