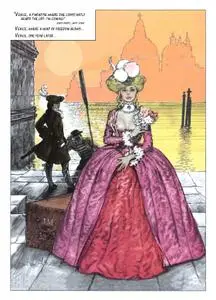 The Troubles Of Janice Part 4 : Adults Only Erotic Comic
64 pages | 29.3 megabytes | Scanned | By Erich Von Gotha

The Final Part Of Von Gotha's Erotic Quadrology.
In the final part of Erich Von Gotha's darkly erotic series we find out the fate of his captive heroine Janice.
No RS Mirrors Please.