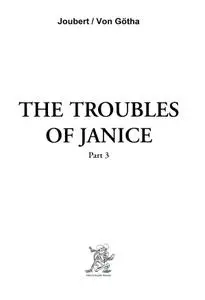 The Troubles Of Janice Part 3 : Adults Only Erotic Comic
31 megabytes | 64 pages | Scanned | By Erich Von Gotha. Part 3 of Erich Von Gotha's Darkly Erotic Comic Series.
Janice Continues Her Uncontrollable Spiral Into The Depths Of Human Depravity In Part 3 Of Erich Von Gotha's Brilliantly Illustrated Work On Domination, Humiliation And Perversion.
No RS Mirrors Please.