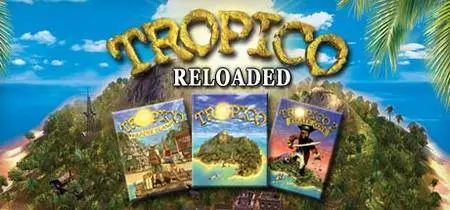 Tropico Reloaded (2003)
PC Game | Developer: PopTop / Kalypso Media Digital | 9.5 GB
Languages: Audio and text: Deutsch, English, español, français, italiano
Rating: PEGI Rating: 12+ (with Bad Language, Violence)
Version GOG: 2.1.0.14
Genre: Strategy - Real-time - Managerial
Tropico combines real-time strategy and simulation elements with a healthy dose of political intrigue and Caribbean flair to create a unique and critically acclaimed game experience. Became the sole ruler of a remote banana republic. Fight against poverty, corruption and rebels, make your own people happy or enforce your rule through military strength. However, do not forget to set aside a few dollars for your own retirement on a Swiss bank account! But don't forget about natural disasters like tropical storms. You can also become a Pirate King, and you'll have to keep both your buccaneers and prisoners under control and send your ships to prowl for treasure.
The pack includes Tropico, the Paradise Island add-on and Tropico 2: Pirate Cove
Become El Presidente of a banana republic or the King of a pirate island
Win the trust of your people or crush them under the yoke of oppression
MINIMUM System Requirements
Windows: Windows XP or Windows Vista, 1 GHz Processor (1.4 GHz recommended), 256MB RAM (512 recommended), 3D graphics card compatible with DirectX 7 (compatible with DirectX 9 recommended), CD/DVD drive (or emulated drive), Mouse, Keyboard.