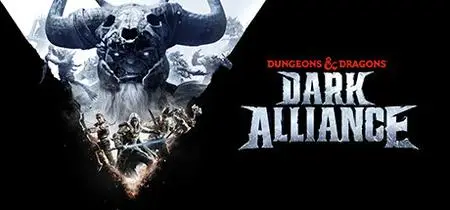 Dungeons and Dragons Dark Alliance (2021)
PC Game | Developer: Tuque Games | Publisher: Wizards of the Coast | 31.8 GB
Languages: English
Genre: Action, RPG | Release Date: 21 June 2021
The world of Dungeons & Dragons comes to life in an explosive action brawler filled with real-time combat and dynamic co-op. Play as iconic D&D heroes and join up to three other friends to battle legendary monsters, earn powerful gear, and unlock new abilities to take on even bigger challenges.
If you want to experience the full immersion of Dark Alliance's combat system, a controller is strongly recommended.Play as Iconic D&D Heroes Choose one of four heroes from best-selling fantasy author R.A. Salvatore – Drizzt Do'Urden, Catti-brie, Wulfgar, and Bruenor Battlehammer. Each has their own unique playstyle and customizable abilities. Complete missions and vanquish bosses to unlock new skills and earn powerful gear, allowing players to take on even bigger challenges.Fight Alongside Your Friends Join up to three other friends and fight together in a dynamic co-op experience with explosive real-time combat. Unleash devastating combos as you topple unstoppable monsters too powerful to go it alone.Conquer Unstoppable Monsters Dark Alliance pits players against some of the most legendary monsters from the world of Dungeons & Dragons. Frost giants, Beholders, White Dragons—muster the strength to defeat them all against insurmountable odds.Brave the Frozen Landscape Dark Alliance brings to life the world of Dungeons & Dragons like never before. Explore the frigid and dangerous world of Icewind Dale as you defend your homeland from armies of abominable monsters.
Screenshot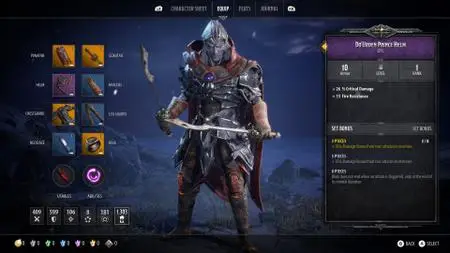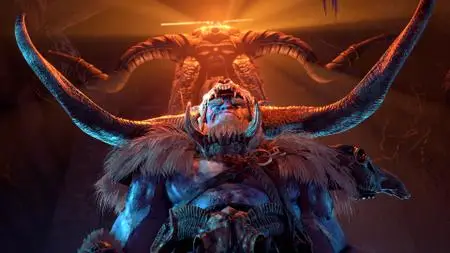 MINIMUM:
Processor: AMD FX 8320 / Intel Core i5-6600K @ 3.5GHz
Memory: 8 GB RAM
Graphics: AMD Radeon R7 360 / NVIDIA GTX 750 ti
Storage: 50 GB available space
RECOMMENDED:
Processor: 3.6GHz AMD Ryzen 5 3600 / Intel Core i5-9600K @ 3.7GHz
Memory: 16 GB RAM
Graphics: AMD RX Vega 56 / NVIDIA GTX 1660 ti
Storage: 50 GB available space
Game Teaser Trailer
Dungeons.and.Dragons.Dark.Alliance-FLT