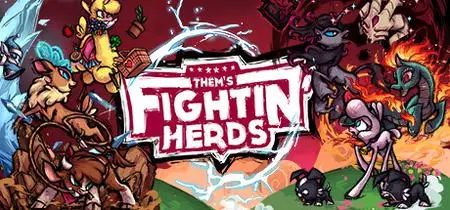 Thems Fightin Herds (2020) Update v1.3.0
PC Game | Developer: Mane6, Inc. | Publisher: Humble Games | 92 MB
Languages: English
Genre: Action, Indie | Release Date: 1 May, 2020
Them's Fightin' Herds is an indie fighting game featuring a cast of adorable animals designed by acclaimed cartoon producer Lauren Faust. Beneath the cute and cuddly surface, a serious fighter awaits!
Combat Features
4-Button Fighting - A (Light), B (Medium), C (Heavy), D (Magic).
Magic System - Emphasize your character's special abilities through a dedicated button and a unique resource.
Enhanced Super Attack - Spend an additional bar of meter during your super for a bonus utility effect.
Juggle Decay - An infinite-prevention system that manages combo length without imposing hard limits.
Dynamic Music System - Rockin' character themes adapt in the heat of the battle to make every fight feel like a clash of champions.
Rollback Netcode - Battle across the globe with little to no input delay, all thanks to GGPO.
You need the following releases for this:
Thems.Fightin.Herds-CODEX
Thems.Fightin.Herds.Update.v1.0.3-CODEX
Thems.Fightin.Herds.Update.v1.1.0-CODEX
Thems.Fightin.Herds.Update.v1.1.2-CODEX
Thems.Fightin.Herds.Update.v1.2.0-CODEX
Screenshot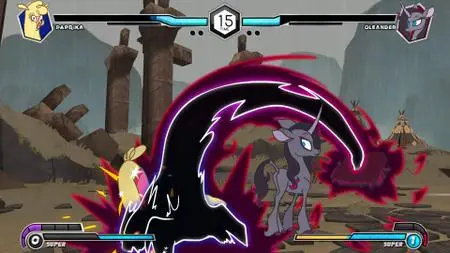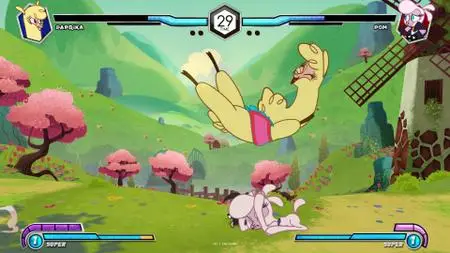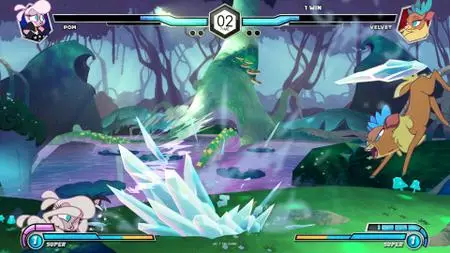 MINIMUM:
OS: Windows 7, 8, 8.1, or 10
Processor: Dual-core CPU (2 GHz or greater speed)
Memory: 4 GB RAM
Graphics: Intel Core i3 550 Integrated graphics chipset or equivalent.
DirectX: Version 9.0c
Network: Broadband Internet connection
Storage: 3 GB available space
RECOMMENDED:
OS: Windows 10
Processor: Dual-core CPU (2 GHz or greater speed)
Memory: 8 GB RAM
Graphics: A dedicated GPU (Nvidia or AMD) with at least 750MB of VRAM strongly recommended
DirectX: Version 10
Network: Broadband Internet connection
Storage: 3 GB available space
Game Teaser Trailer
Thems.Fightin.Herds.Update.v1.3.0-CODEX