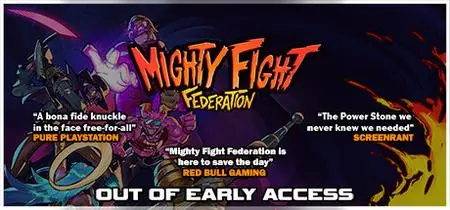 Mighty Fight Federation (2021)
PC Game | Developer: Komi Games Inc. | Publisher: Forthright Entertainment | 2.8 GB
Languages: English
Genre: Action, Indie | Release Date: 25 Feb, 2021
Mighty Fight is a throwback to classic 3D arena fighters, but with a focus on fighting game fundamentals. Select from a roster of characters each with distinct and deep combo opportunities. Use the game's Hype mechanics to zone, evade, counter and play mind-games with your opponents. Mighty Fight combines the old with the new in a fresh competitive twist on the party-fighter genre.