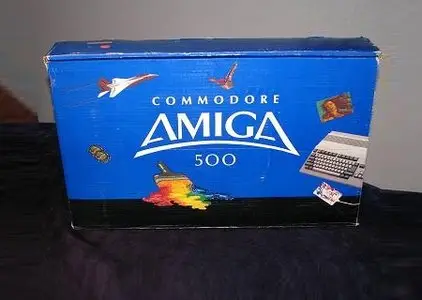 Ultimate Collection for Amiga | 5.8 Gb

This is Must Have for any Amiga Enthusiast
In hindsight, it is hard for us to grasp just how revolutionary the Commodore Amiga was. The combination of a 16-bit architecture and a capable custom chipset was incredibly attractive to coders around the world in the mid-1980s. While the original Amiga 1000 was a tad expensive, the later Amiga 500 was truly an affordable "machine for the masses."
About Ultimate Collection for Amiga
Here we have a massive collection of 12GB worth of Amiga WinUAE compatible software.
Included in this download:
- All Versions of Workbench and other later Amiga Operating Systems
- All Kickstart ROMS including CDTV and CD32
- Thousands of Music MODS MEDS & SAMPLES
- Hundreds of Apllications Covering Pixel Art, 3D, Vector, Music creation, Programming in BASIC & C++, Utilities, Tools, Virus checks, advandced Workbench procedures & more.
- WHDLoad Games nearly a thousand at last count including all the famous titles and the elusive WHDLoad Key.
- Lots of the most famous & popular game titles in ADF
Note: If you are running Windows 7 32Bit or 64Bit and want to use DeliPlayer supplied in this download to play the Mods & Meds from your Desktop you will need to run it in Windows XP service pack 2 Compatibility mode otherwise you will only get sound from one speaker. Also there is a Beta in this download of WinUAE 64Bit Note that this version has no JIT(Just in time) Support. 32Bit WinUAE runs just fine on any 64bit machine Windows XP & Windows 7
visit my blog
All parts on filepost.com, rapidgator.com, luckyshare.net interchanged. It is added by 5% of the overall size of the archive of information for the restoration and the volume for the restoration

No mirrors please