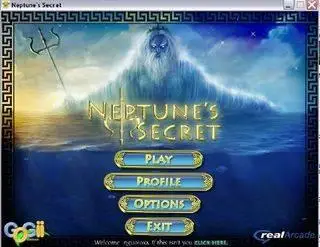 Neptune's Secret (full version) | 56 MB
The full version of the new hidden object game "neptune's secret"
Abandoned as a newborn on the steps of the Convent of Ascension, with only an amulet to mark her parentage, Hannah became an archaeologist, specializing in ancient artifacts and symbols. Summoned by the Abbess, she returns to uncover Atlantis and the many hidden secrets it holds. As Hannah discovers the truth behind Atlantis' demise, she uncovers the mystical secrets about her own lineage. Navigating through the secrets of the underwater world, she discovers that her amulet is the key to giving back Neptune his full powers. Can you prevent Neptune from destroying the world, and solve the many hidden secrets that lie under the depths of the magical sea?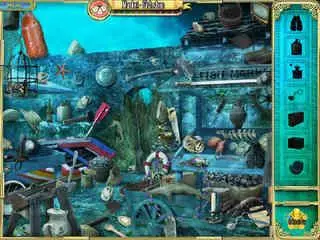 Game features:
• 25 unique hi-rendered scenes
• Beautiful story of a lost ancient city
• Silhouette game mode
• Broken object game mode
• Interactive puzzle game mode.
System requirements:
• Windows 2000/XP/Vista
• DirectX 8.1
• 900 MHz
• 128 MB RAM