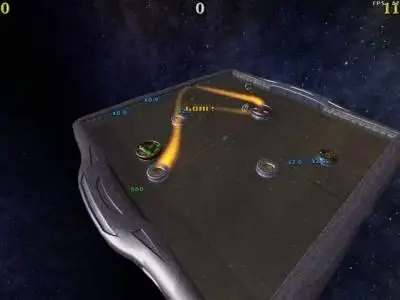 Incl covers : 2,87 MB
http://rapidshare.de/files/25602664/_AirHockey.rar
About the Game XLSC AirHockey.
Play air hockey against a computer opponent. You can choose three levels of difficulty, which determines the speed and intelligence of your opponent.
When playing, use the mouse to guide your paddle. Try to hit the puck into the opponent's goal and guard your goal at the same time. The game ends when one player reaches 11 points.
Just instal and play.i'ts a very fine game my kids play it everyday. And so do i play the game. I'ts realy a nine and fine game.
Have fune.
Greetz savatage01