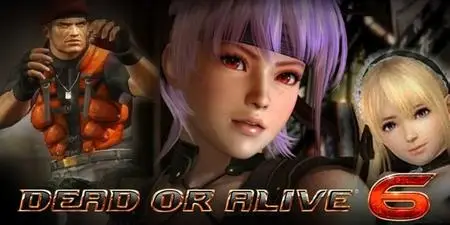 DEAD OR ALIVE 6 (2019) Deluxe Edition
PC Game | Publisher: KOEI TECMO GAMES CO | Developer: KOEI TECMO GAMES CO | 22.1 GB
Languages: English, Français, Italiano, Español, Deutsch, 中文, 日本語, 한국어, Русский
Genre: Action | Release Date: 01 March 2019
DEAD OR ALIVE 6 is fast-paced 3D fighting game, produced by Koei Tecmo Games, featuring stunning graphics and multi-tiered stages that create a truly entertaining competitive experience.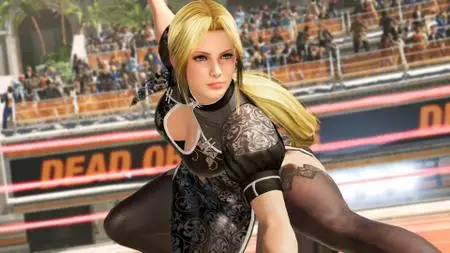 [Introducing the DOA Series]
The DEAD OR ALIVE franchise is a AAA fighting game series produced by Koei Tecmo Games' Team NINJA. Composed of fast-paced 3D fighting games that began with the original DEAD OR ALIVE arcade game in 1996, and have since appeared on a multitude of consoles and arcade machines around the world. In DEAD OR ALIVE 6, the world of DOA is brought back more vibrant than ever, featuring both enhanced visuals and an updated combat systems, aimed to provide the highest possible level of new fighting entertainment.
[Story]
The story will follow the events of DEAD OR ALIVE 5, focusing on 2 separate main narratives; namely, the battle between "Ninja and DOATEC" versus "M.I.S.T. lead by Donovan", and the events that occur during the 6th DEAD OR ALIVE Tournament. New side story episodes will also be added for returning characters.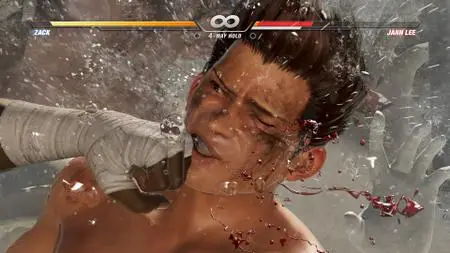 [The New Visuals]
With the help of a new graphics engine, DOA6 aims to bring visual entertainment of fighting games to an entirely new level. The graphics are made to be both enticingly beautiful and realistic, bringing out enhanced facial expressions, such special effects as depiction of sweat and dirt on character models, and realistic hit effects.
[The Triangle System]
Following the tradition, fights in DEAD OR ALIVE 6 are based on a triangle system: strikes beat throws, throws beat holds, and holds beat strikes. Landing a well-timed attack of the type that beats your opponent's attack, like landing a strike when an opponent tries to throw, will result in a Hi Counter attack and do more damage.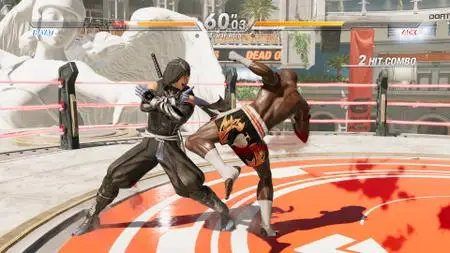 Deluxe Edition contains these DLCs:
Ayane, Tina, Leifang, Helena, Christie, Kokoro, La Mariposa, Mila, Marie Rose, Honoka,
NiCO, Hayabusa, Hayate, Jann Lee, Zack, Bayman, Brad Wong, Eliot, Rig, Raidou, 20 Set, Story Unlock Key,
Nyotengu, Phase4, Early Purchase Bonus Costume - Kasumi, Digital Deluxe Edition Bonus Costume - Kasumi,
Deluxe BGM (3 tracks), Deluxe Costume Set
System Requirements Minimum:
Requires a 64-bit processor and operating system
OS: Windows 10 (64bit)
Processor: Intel Core i5-4690 or over
Memory: 8 GB RAM
Graphics: NVIDIA GeForce GTX 770
DirectX: Version 11
Network: Broadband Internet connection
Storage: 50 GB available space
Sound Card: DirectX 11 or over
Game Teaser Trailer

Dead.or.Alive.6-CODEX


Per Altri GIOCHI in ITALIANO CLICCA QUI - Others Multilingual GAMES CLICK HERE

>>> Visit My Blog Here <<<
If you like this release please support Developer / Publisher and BUY it.
If you'll find that my links are dead please let me know through the Private Messages.
Please DO NOT MIRROR

Password:
giochi