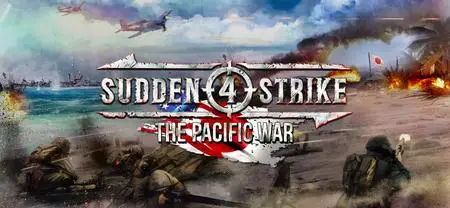 Sudden Strike 4 - The Pacific War (2019)
PC Game | Publisher: Kalypso Media Digital | Developer: Kite Games | 8.0 GB
Languages: English, Français, Italiano, Español, Deutsch, Русский, 中文, 한국어, Polski
Genre: Strategy | Release Date: 22 February 2019
Experience some of the fiercest battles of the South-East Asian campaign of World War II like never before. The "The Pacific War" add-on for Sudden Strike 4 throws you right into the conflict between the Allied Forces and the Imperial Japanese Army. Lead the Japanese forces on to invade Singapore, the British military stronghold in South Asia and take over strategically important targets.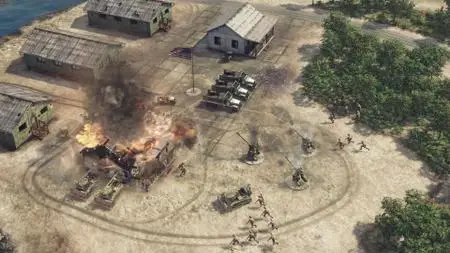 Maneuver a major naval engagement during the battle of Santa Cruz and disrupt the enemy by using an array of naval and aerial units. Relive the largest amphibious assault of the Pacific War, as you hold your ground on the Ryukyu Islands in the Battle of Okinawa. Take command of the Allied Forces during the first major offensive against the Empire of Japan in Guadalcanal, up until the fierce battle of Iwo Jima. Choose from 6 new highly decorated generals, such as Douglas MacArthur and Richard J. Marshall, and control large battleship units for the first time in the series.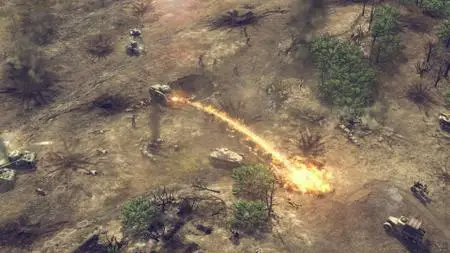 Feature List
-
Sudden Strike 4: The Pacific War
features two new campaigns with a total of 10 missions based on the South-East Asian campaign of World War II.
- Six new doctrine commanders to choose from: on the side of the Imperial Japanese Army, choose between the navy admiral Soemu Toyoda or Commander of the Southern Expeditionary Army Group Hisaichi Terauchi. On the Allies side, you can now choose between the legendary five-star general Douglas MacArthur or Chief of Staff Richard J. Marshall.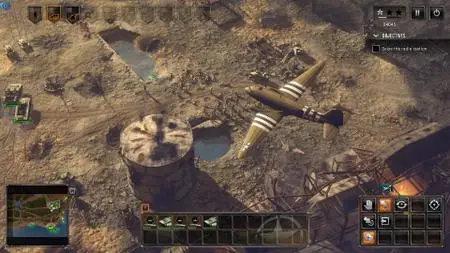 - The Pacific War add-on brings new gameplay features to Sudden Strike, such as flame throwers, amphibious vehicles, large controllable aircraft carriers, advanced air combat as well as new unit skills.
- Sudden Strike 4: The Pacific War introduces 51 new vehicle units, including the Amtrac LTV(A)-4, USS Enterprise CV-6, Soko Sagyo Ki (SS-KI) and Shokaku aircraft carrier.
System Requirements Minimum:
OS: Windows 7, 8, 10
Processor: AMD or Intel, 3 GHz Dual-Core or 2.6 GHz Quad-Core
Memory: 6 GB RAM
Graphics: AMD Radeon HD 7850, NVIDIA GeForce 660 series
Storage: 12 GB available space
Game Teaser Trailer

Sudden.Strike.4.The.Pacific.War.MULTi11-PLAZA


Pe...ingual GAMES CLICK HERE

>&... Blog Here <<<
If you like this release please support Developer / Publisher and BUY it.
If you'll find that my links are dead please let me know through the Private Messages.
Please DO NOT MIRROR

Password:
giochi