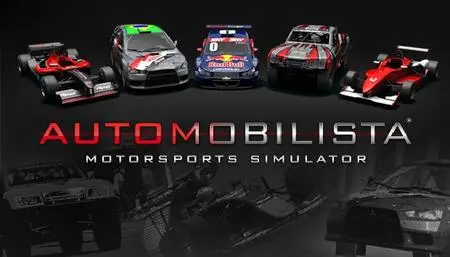 Automobilista - Snetterton (2019) Ultimate Edition
PC Game | Publisher: Reiza Studios | Developer: Reiza Studios | 25.2 GB
Languages: English, Français, Italiano, Español, Deutsch, Nederlands, Português
Genre: Simulation, Sports, Racing | Release Date: 07 September 2019
AUTOMOBILISTA puts you in the driving seat of one of the most advanced racing simulators and delivers a uniquely diverse motorsports experience!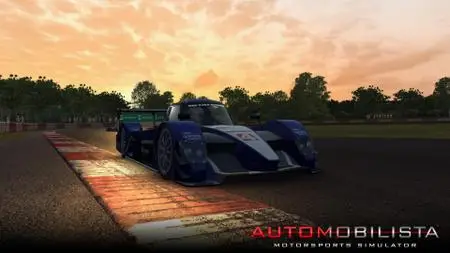 As the natural successor to Reiza Studios´ previous title - the highly regarded Stock Car Extreme, originally released in 2013 - AUTOMOBILISTA continues to simulate the premium Brazilian racing series such as Stock Car V8, Copa Petrobras de Marcas, Formula 3 Brasil and Mitsubishi Lancer Cup, now packing every car and every track from their respective 2015 championships.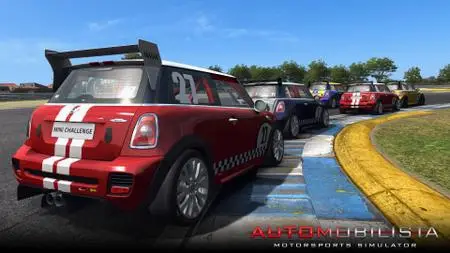 Beyond the brazilian core, AUTOMOBILISTA is extensively complemented with one of the most diverse selections or racing vehicles you will find in a racing game: only in AUTOMOBILISTA will you be able to jump from a rental kart to a 800-HP single-seater; from drifting a Rallycross EvoX to jumping ramps in a Supertruck; from mastering the driving basics in a Formula Vee to managing a full 24h race in an endurance prototype; back and forth through historical and modern content featuring a sample from several decades of racing history - all of this and much more within a few mouse clicks. Thoroughly researched and cohesively developed for maximum simulation accuracy, AUTOMOBILISTA captures the fun only motorsports in its various forms can provide.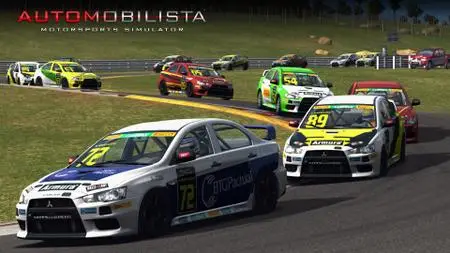 Following an extensive redevelopment in 2011, Snetterton has become one of the finest circuits in the UK, blending a challenging and complex layout with fast straights to create a unique challenge. Designed by circuit boss Jonathan Palmer, the 300 circuit takes inspiration from a number of the planet's leading motor racing venues, whilst the 200 circuit retains the spirit of the original airfield layout.
The circuit's corner names are drawn from some of motorsport's greats, from two-wheeled legend Giacomo Agostini to current F1 superstar Lewis Hamilton, whilst Wilson is named in honour of Palmer's former protégé Justin Wilson who was killed in the USA in 2015. Snetterton is the latest british classic added to Automobilista, based on LIDAR scan data for superior accuracy. The track includes both 300 and 200 layouts.
Automobilista Ultimate Edition
includes all Automobilista DLCs released for the game.
NOTES
: This release is standalone and includes all content and DLC from our previous releases and updates. The new Automobilista - Donington Park DLC is also included.
System Requirements Minimum:
OS: Windows 7 64-bit, Windows 8.1 64-bit or Windows 10 64-bit
Processor: Intel® Core™ i3-530 @ 2.93 GHz / AMD FX-4100 @ 3.60 GHz or better
Memory: 4 GB RAM
Graphics: NVIDIA® GeForce® GT 450 1GB / AMD® Radeon™ HD 7770 1GB or better
DirectX: Version 11
Storage: 80 GB available space
Sound Card: DirectX 9.0x compatible Dual-Analog Gamepad: Recommended
Additional Notes: Initial installation requires one-time internet connection for Steam authentication; software installations required (included with the game) include DirectX and Visual C++ Redistributable 2012.
Game Teaser Trailer

Automobilista.Snetterton-CODEX


Pe...ingual GAMES CLICK HERE

>&... Blog Here <<<
If you like this release please support Developer / Publisher and BUY it.
If you'll find that my links are dead please let me know through the Private Messages.
Please DO NOT MIRROR

Password:
giochi