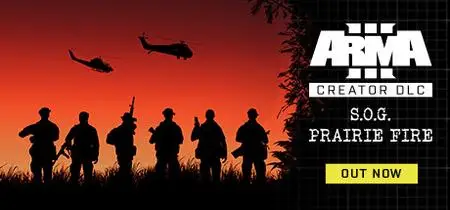 Arma 3.S.O.G Prairie Fire (2021) v2.04.147719 incl DLC
PC Game | Developer: Savage Game Design | Publisher: Bohemia Interactive | 7.9 GB
Languages: English
Genre: Action, Simulation, Strategy | Release Date: 6 May 2021
Get ready to experience the brutal intensity of the Vietnam War on a monumental scale. Developed with the help of US veterans and Vietnamese advisors, S.O.G. Prairie Fire immerses you deep within enemy territory as a member of covert special ops unit MACV-SOG and delivers an Arma 3 sandbox experience you won't forget.