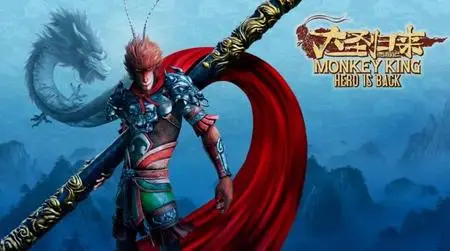 MONKEY KING: HERO IS BACK (2019) Deluxe Edition
PC Game | Publisher: Oasis Games | Developer: HEXADRIVE Inc. | 12.1 GB
Languages: English, Francais, Italiano, Deutsch, Espanol, Русский, 中文, 한국어, 日本語, Polski, Português,
Genre: Action, Adventure, RPG | Release Date: 17 October 2019
A new, never-before-seen chapter in the Chinese legend of Journey to the West is about to unfold! Based on the 2015 Chinese box office record-shattering CG animated film MONKEY KING: HERO IS BACK, this adaptation pits the Great Sage himself, Sun Wukong, newly freed after 500 years of imprisonment, with Liuer, a young boy who looks up to the Monkey King in a journey that brings them close together.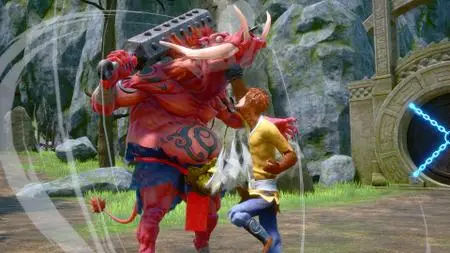 Featuring new episodes not portrayed in the original film, this game combines epic, larger than life Chinese mythology with flashy and funny kung fu action for a delightful, pulse-pounding action adventure!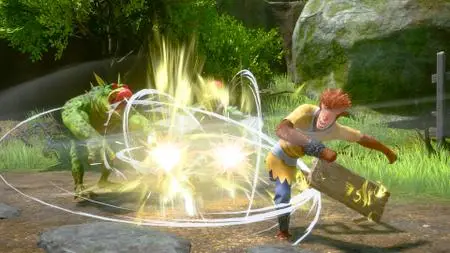 FEATURES
- Players will explore 10 completely different levels full of fast-paced action, lush environments full of secrets and and epic boss battles
- Take control of the Monkey King and engage in world-famous Chinese kungfu full of combo's, hilarious finishers, QTE-counters & a plethora of items and skills
- Unlock skills and abilities while advancing and gain powerful supermovess, a magical staff for superior combat & fire projectiles to hurl at enemies
- Get the full cinematic experience and more! Scenes from the movie as well as never before seen content combined with top notch voice acting in all major languages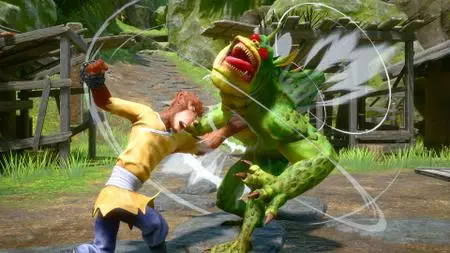 Deluxe Edition contains:
- DLC: Paradise Mode, Desperation Mode, Extra Skin: Tuxedo, Extra Skin: Dasheng Doll, Extra In-Game Item: Lotus, Extra In-Game Item: Guanyin Bodhisattva Amulet, Extra In-Game Item: Soul Charming Necklace, Extra In-Game Item: Secret Scroll: Purge, Extra In-Game Item: Purple Incense Burner, DLC EPISODE 1: Uproar in Heaven, DLC EPISODE 2: Mind Palace
System Requirements Minimum:
OS: Windows 7 / 8 / 10 64 bit
Processor: Intel Core i3-7350K (4.20 GHz) or better
Memory: 8 GB RAM
Graphics: AMD Radeon RX 470
DirectX: Version 11
Game Teaser Trailer

MONKEY.KING.HERO.IS.BACK-CODEX
MONKEY.KING.HERO.IS.BACK.DLC.Unlocker-CODEX


Pe...ingual GAMES CLICK HERE

>&... Blog Here <<<
If you like this release please support Developer / Publisher and BUY it.
If you'll find that my links are dead please let me know through the Private Messages.
Please DO NOT MIRROR

Password:
giochi