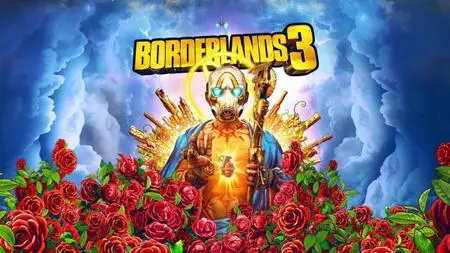 Borderlands 3 (2019)
PC Game | Publisher: 2K | Developer: Gearbox Software | 57.5 GB
Languages: English, Francais, Italiano, Deutsch, Espanol, Русский, 中文, 한국어, 日本語, Português,
Genre: Action, RPG | Release Date: 13 September 2019
The original shooter-looter returns, packing bazillions of guns and an all-new mayhem-fueled adventure! Blast through new worlds and enemies as one of four brand new Vault Hunters – the ultimate treasure-seeking badasses of the Borderlands, each with deep skill trees, abilities, and customization. Play solo or join with friends to take on insane enemies, score loads of loot and save your home from the most ruthless cult leaders in the galaxy.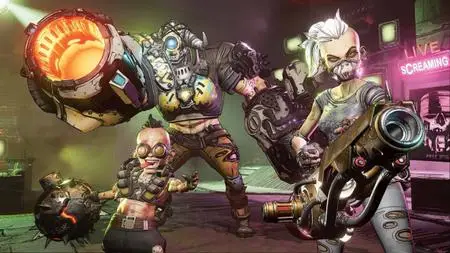 Stop the fanatical Calypso Twins from uniting the bandit clans and claiming the galaxy's ultimate power. Only you, a thrill-seeking Vault Hunter, have the arsenal and allies to take them down. Become one of four extraordinary Vault Hunters, each with unique abilities, playstyles, deep skill trees, and tons of personalization options. All Vault Hunters are capable of awesome mayhem alone, but together they are unstoppable.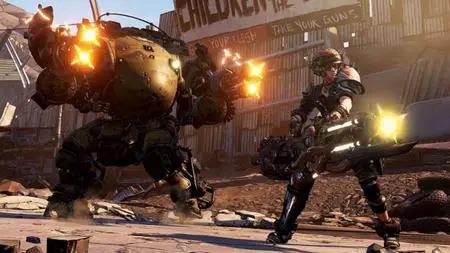 FRESH GUNS!
Borderlands 3 features bazillions of guns, courtesy of the same reputable manufacturers that Vault Hunters like you have been trusting to tool them up since forever. Firearms with self-propelling bullet shields? Check. Rifles that spawn fire-spewing volcanoes? Obviously. Guns that grow legs and chase down enemies while hurling verbal insults? Yeah, got that too.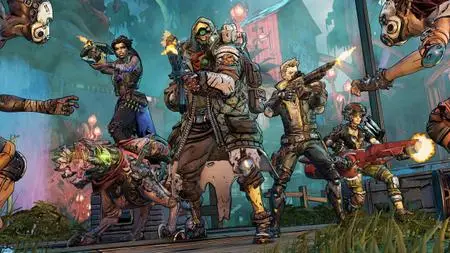 WELCOME TO BORDERLANDS 3
At the hard edge of the galaxy lies a group of planets ruthlessly exploited by militarized corporations. Brimming with loot and violence, this is your home—the Borderlands. Now, a crazed cult known as The Children of the Vault has emerged and is spreading like an interstellar plague. Play solo or co-op as one of four unique Vault Hunters, score loads of loot, and save the galaxy from this fanatical threat.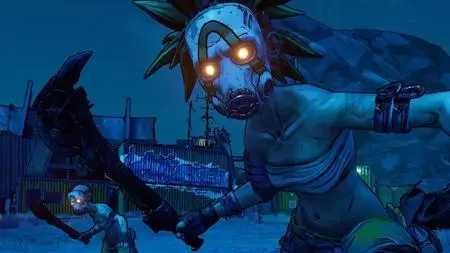 CHOOSE YOUR VAULT HUNTER
Play as one of four all-new, deeply customizable Vault Hunters—the ultimate treasure-seeking badasses of the Borderlands. Customize your Vault Hunter with tons of personalization options and use their distinct skill trees to tailor abilities to your preferred playstyle.
FACE A FANATICAL THREAT
The Calypso Twins, Troy and Tyreen, are ruthless new media cult leaders who have convinced the bandit clans of the Borderlands that they are their Gods and Saviors. They consider the power of the Vaults to be their birthright and are leading their weaponized worshippers, The Children of the Vault, on a crusade to claim it—and only you have the arsenal and allies to take them down.
System Requirements Minimum:
OS: Windows 7/8/10 (latest service pack)
CPU: AMD FX-8350/Intel Core i5-3570
Memory: 6GB RAM
GPU: AMD Radeon HD 7970/NVIDIA GeForce GTX 680 2GB
Storage: 75GB free
Game Teaser Trailer

Borderlands.3-CODEX


Pe...ingual GAMES CLICK HERE

>&... Blog Here <<<
If you like this release please support Developer / Publisher and BUY it.
If you'll find that my links are dead please let me know through the Private Messages.
Please DO NOT MIRROR

Password:
giochi