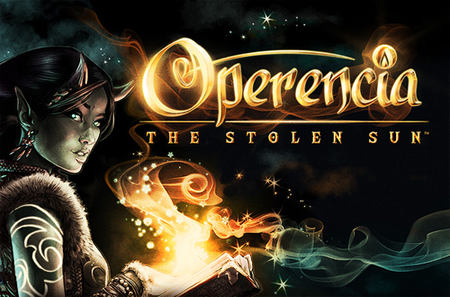 Operencia: The Stolen Sun - Explorer's Edition (2020)
PC Game | Publisher: Zen Studios | Developer: Zen Studios | 11.1 GB
Languages: English, Francais, Italiano, Deutsch, Espanol, Русский, 日本語, Polski, Magyar
Genre: Action, RPG | Release Date: 31 March 2020
Zen Studios' modern homage to classic first-person dungeon-crawlers takes you to the land of Operencia, an unconventional fantasy world inspired by a faraway land referenced in countless Central European folktales. An old-school turn-based battle system combines with inspiration from unexplored mythology to offer an RPG experience that feels unique yet also familiar.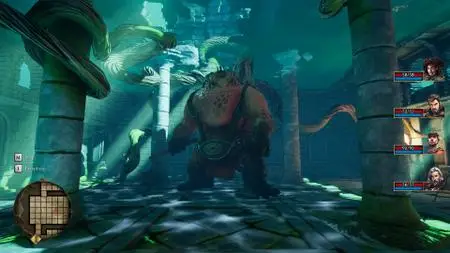 An unknown force has abducted the Sun King Napkiraly, leaving Operencia in a state of perpetual darkness – and eventual doom. From hidden royal tombs and cursed castles to an ascent up the World Tree to reach the Copper Forest of the Land of the Gods, explore diverse settings throughout the far reaches of the land…and beyond. Each location boasts its own unique atmosphere, visual style, level design and puzzles, and many take place entirely outdoors.
Operencia is home to an intriguing mix of unexplored mythology and fantastical versions of actual historical locations (e.g., Deva Fortress, Balvanyos) and characters (e.g., Attila, Seven Chieftains of the Magyars), all coming together to form one cohesive new gaming universe. Several of your own seven party members take influence from heroes of forgotten tales told hundreds of years ago, such as the brave knight Mezey and Sebastian the Dragon Slayer.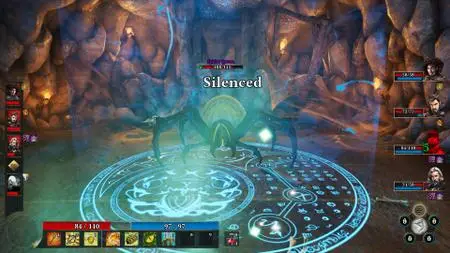 Along with a deeply strategic turn-based battle system full of spells and special skills to execute, tile-based movement encourages thorough exploration of each area. For added challenge, turn on Cartographer mode to plot out each of the 13 maps yourself. How many secrets will you find?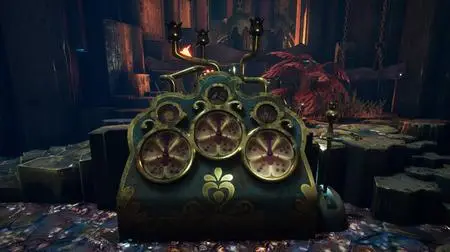 - Explore 13 diverse, puzzle-filled levels
- Defeat more than 50 enemy types
- Switch between 7 fully upgradable – and memorable – characters
- Robust difficulty settings allow you to select options such as limiting saves, implementing permadeath, and disabling auto-mapping to create your own
- Stunning visuals powered by Unreal Engine 4
- An epic orchestral score composed by Arthur Grosz
- Fully 3D environments, enemies and objects, plus high-fidelity advanced effects with dynamic shadows and lighting
- AAA Indie production quality and polish with top-tier voice acting, soundtrack, cutscenes and writing
System Requirements Minimum:
Requires a 64-bit processor and operating system
OS: Windows 7/8.1/10 (64bit)
Processor: Intel Core i5-2500K or AMD equivalent
Memory: 8 GB RAM
Graphics: NVIDIA GeForce GTX 760 (2048MB) or Radeon HD 7970 (3072MB)
DirectX: Version 11
Storage: 15 GB available space
Sound Card: DirectX compatible sound card / integrated
Game Teaser Trailer

Operencia.The.Stolen.Sun.Explorers.Edition-CODEX


Altri GIOCHI in ITALIANO QUI

- My Blog - QUI i miei Articoli -
If you like this release please support Developer / Publisher and BUY it.
If you'll find that my links are dead please let me know through the Private Messages.
Please DO NOT MIRROR

Password:
giochi