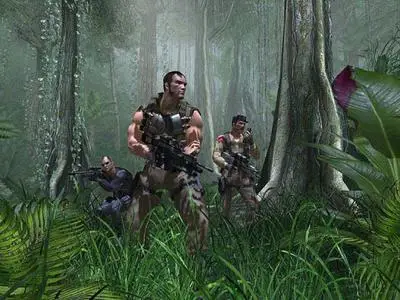 Full DVD Version
Languages: English, French
3.4Gb
You are Jack Carver running your own boat charter business in beautiful Micronesia. With a past best left behind you, you'll be focusing on your present assignment: escorting an ambitious journalist named Valerie Cortez to the Island of Cabatu. It seems like a piece of cake, but you'll soon learn: paradise can be hell.

Experience a new style of FPS gameplay featuring massive outdoors environments and unprecedented long range gameplay.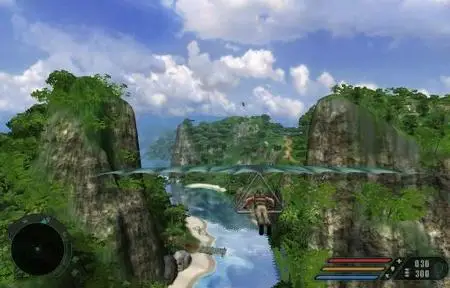 Feel the Far Cry Engine
The meticulously designed next generation CryEngine pushes the threshold of action gaming with proprietary PolyBumpT mapping, advanced environments physics, destructible terrain, dynamic lighting, motion captured animation and total surround sound.

Cunning and complex A.I. Tactics
Autonomous A.I. make realistic decisions based on observations of the current state of the world. These highly-trained mercenaries are designed to utilize environmental features, attack in groups, divide & conquer, respond to player actions, and call in reinforcements from air, land or sea.

Astonishingly tension-filled non-linear experience
Unique game design encourages a combination of pure reflex shooting as well as intelligent stealth. Draw out your enemies or perform a full-on assault. It's up to you to use the vast environment to your own advantage.

Heart-Pounding atmosphere
Unique proprietary physics and lighting, adaptive audio, weather effects, and day/night cycles provide a tropical setting so real you'll never want to leave.