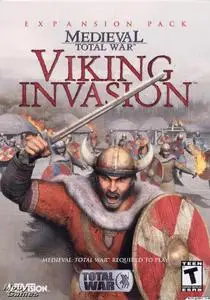 Medieval: Total War & Viking Invasion
3CD | Genre: Strategy | 1522 Mb
Rewrite 400 years of medieval warfare - from the First Crusade in 1095 to the fall of Constantinople in 1453. Rule your kingdom and guide it through conflicts and upheavals. With 12 playable factions and 100 different unit types, laying siege and expand your empire throughout Europe, the Middle East and North Africa. Prove yourself worthy in the shoes of a famous historical figure (Richard the Lionheart, Joan of Arc, Saladin and Frederick Barbarrosa). Choose alliance well, and enemies with care, total war shows no mercy.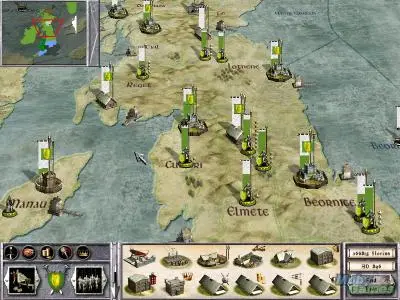 - 3D battles featuring over 10000 troops.
- Different battlefields, from the lush farmlands of Western Europe to the arid deserts of Northern Africa.
- Command medieval armies of knights, men-at-arms, archers and siege weapons to make their royal family the masters of Europe.
- Castle Sieges, with a vast array of siege weaponry, like siege cannons, mangonels and ballistae.
- Over 100 different unit types each with different playing styles including: the English, German, Byzantine, French and Turkish Empires.
- Engage in historical campaigns including, The Hundred Years War, The Crusades and The Mongol Invasions.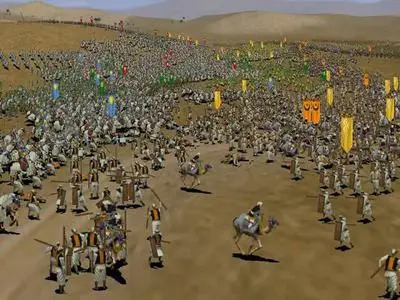 Download:
CD1:
http://rapidshare.com/files/6357972/MEDIEVAL_CD1.part1.rar.html
http://rapidshare.com/files/6369709/MEDIEVAL_CD1.part2.rar.html
http://rapidshare.com/files/6378025/MEDIEVAL_CD1.part3.rar.html
http://rapidshare.com/files/6385940/MEDIEVAL_CD1.part4.rar.html
http://rapidshare.com/files/6392905/MEDIEVAL_CD1.part5.rar.html
http://rapidshare.com/files/6399117/MEDIEVAL_CD1.part6.rar.html
http://rapidshare.com/files/6399982/MEDIEVAL_CD1.part7.rar.html
CD2:
http://rapidshare.com/files/6405111/MEDIEVAL_CD2.part1.rar.html
http://rapidshare.com/files/6439440/MEDIEVAL_CD2.part2.rar.html
http://rapidshare.com/files/6444958/MEDIEVAL_CD2.part3.rar.html
http://rapidshare.com/files/6450790/MEDIEVAL_CD2.part4.rar.html
http://rapidshare.com/files/6457575/MEDIEVAL_CD2.part5.rar.html
http://rapidshare.com/files/6465104/MEDIEVAL_CD2.part6.rar.html
http://rapidshare.com/files/6466744/MEDIEVAL_CD2.part7.rar.html
Expansion:
http://rapidshare.com/files/6474772/MEDIEVAL_VI.part1.rar.html
http://rapidshare.com/files/6492413/MEDIEVAL_VI.part2.rar.html
http://rapidshare.com/files/6499696/MEDIEVAL_VI.part3.rar.html
no pass