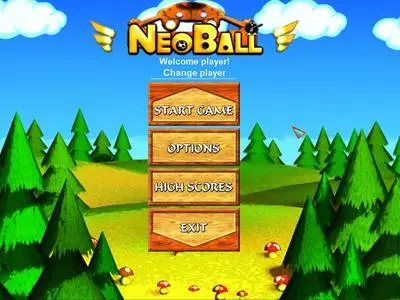 http://rapidshare.de/files/21473892/NeoBall_-_Games_For_Kids.rar
NeoBall
Equipped with a paddle and soccer ball, you're ready to wreak havoc in this new 3-D breakout game! Unlike other games, the levels aren't built out of simple blocks. Instead, animated scenes from the real world take emerge and take shape before your eyes. A booming metropolis complete with towering buildings and moving traffic, a zoo packed with wild animals, and a space station buzzing with activity all bustle to life as you play. Choose your difficulty level and increase thrills with several original power-ups.
• 80 thrilling levels
• 26 fun power-ups
• Three difficulty levels
It's very easy to istal the game.
And it's Works 100% perfect.
read de file insite of de game.
Requirements: Pentium II 266, 32 Mb, Win95,98,2000,XP,ME,NT
Have fun whit the game
Greetz savatage01