Pinball INVASION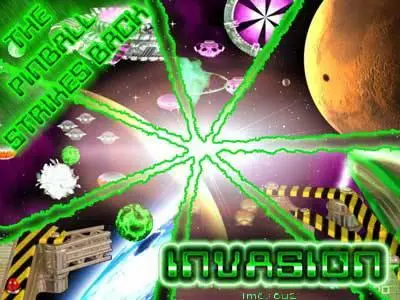 Following the success of the first pinball simulation in the WildSnake™ Pinball
series but with another new twist of the pinball genre WildSnake™
Pinball: INVASION arrives!Be prepared for the unstoppable addiction of real arcade games.
No more "start button" presses! Shoot again and again through
9 missions and 47 levels. Fight against smart alien armadas and
kill the mission bosses.Featuring an out of this world theme this table is a fun relaxation
from the normal routine for all you crazy pinball gamers out there!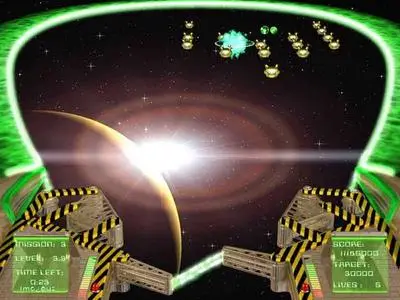 The uniquly styled game gives you the chance to fight back an alien
invasion through 9 multi-level missions that you alone must complete
to save the universe. In the end, it's nothing more than you against
the aliens! And we all know, the only good alien is a dead alien!

9 challenging missions, 47 addicting levels in 5 different worlds.
More aliens and mission bosses to kill.
Additional in-game bonuses.
Unlimited play.8 mb
English
http://rapidshare.com/files/2716747/G313.rar
PW: things