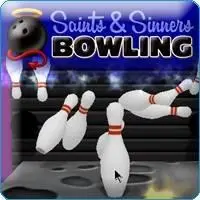 Saints & Sinners Bowling | Windows OS | 12.3 MB
Experience the thrills and spills of life on the Bowlers Tour! Compete against local bowlers for an exciting game or in a tournament where you can win trophies and enhance your prestige. Special charms and bowling balls give you and your opponent a strategic advantage, and other bowlers may offer you deals and bets while you play. With 10 exciting alleys, all-new whimsical characters, and a myriad of unique bowling balls, Saints & Sinners Bowling offers countless hours of entertainment!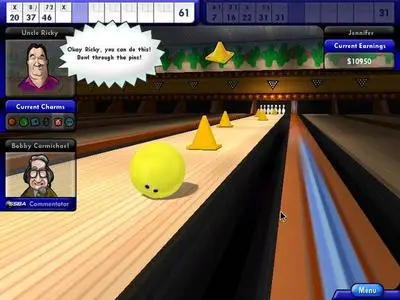 Pros:
Charms, humorous opponents, lots of variety, tons of fun.
Cons:
If you're looking for a realistic bowling sim, this one leans more towards outrageous arcade-style.
Tips & Tricks for 'Saints & Sinners Bowling':
Submitted by Reflexive - September 20, 2006
There are 20 unique charms that you can use to thwart your opponent or to help your own game. You can choose six for any given game, so try for a balance of charms - defensive and offensive! Then, save your strongest charm for the last frame, so you can use it up to 3 times instead of just once! Turkey for you…goose egg for your opponent!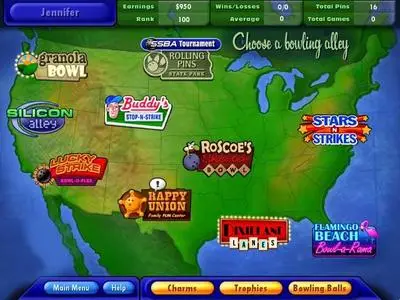 System Requirements:
OS:
Windows 98, Windows 2000, Windows XP, Windows Me
Memory:
128 MB
DirectX:
8.1
CPU:
P3 600
Download @ RapidShare