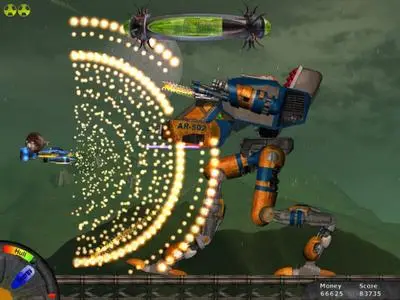 Star Blaze is a classical 'kill em all' scrolling arcade game, featuring modern graphics, sound and hardcore gameplay.
Just sit down, start the game, choose your spaceship, give it firepower and feel the adrenaline, just like the old good times. We promise, you won't feel bored. Oh… do you prefer numbers?
Here they go:
Modern 32 bit graphics with great FX and skeletal animation
24 unique game levels, organized into 4 episodes
80 enemy types plus bosses at the end of each level
4 ships to choose from plus numerous weapon upgrades and power-ups
Nice looking and friendly UI, giving you total control over your ship
Single or two player mode: invite a friend and double the firepower
Original atmospheric soundtrack Still don't feel satisfied? Just take a look at the screenshots below or download a demo and see yourself.
DOWNLOAD
Star Blaze
Download
Crack
Enjoy!!