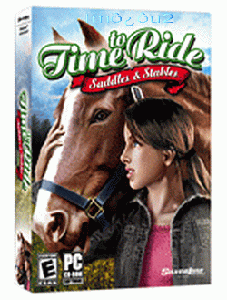 Time to Ride: Saddles and Stables | 749 Mb | English
Experience all of the thrills and excitement of looking after, training, and
racing your trusty steed
As Amanda, a young city girl who moves with her family to a farm nestled in the vast countryside, you are sad to leave your friends behind and start a new life in the country. To cheer you up your father promises you a new friend… your very own horse! Experience all of the thrills and excitement of looking after, training, and racing your trusty steed. Learn to feed, clean, groom, and tack your horse, and even buy clothing and accessories! Practice your riding skills and prepare for various dressage and jumping competitions. Get ready to roam free… It's time to ride!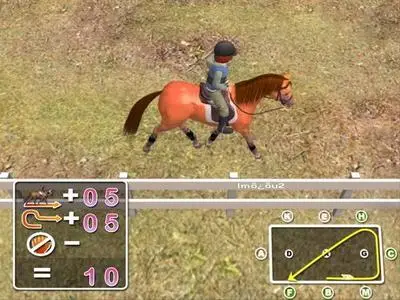 Features:
• Participate in various activities including: purchasing your horse, feeding and grooming, mucking out the stables, buying clothes and accessories, dressage, and jumping competitions.
• Choose from a variety of horse to own and ride
• Earn money to upgrade your horse's equipment and buy yourself new clothes.
• Varied gameplay including Competition, Adventure, Horse Care, and Learning.
• A unique adventure is integrated to allow you to become a sleuth and solve the mystery.
• Meet and interact with various interesting characters as the plot thickens.
• Enjoy full 3D environments with spectacular views.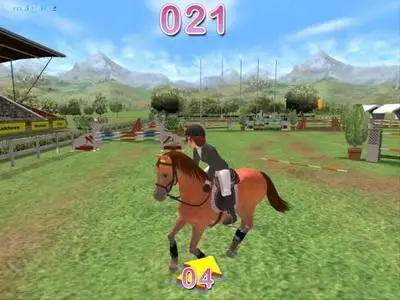 http://rapidshare.com/files/2600654/G236.part1.rar.html
http://rapidshare.com/files/2602039/G236.part2.rar.html
http://rapidshare.com/files/2603514/G236.part3.rar.html
http://rapidshare.com/files/2604949/G236.part4.rar.html
http://rapidshare.com/files/2606486/G236.part5.rar.html
http://rapidshare.com/files/2608433/G236.part6.rar.html
http://rapidshare.com/files/2609414/G236.part7.rar.html
PW: things