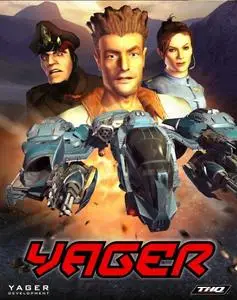 Yager | Full DVD Version | 4,1 Gb
Sound: English, German | Subtitles: English, German, French
Futuristic aerial 3D combat/action game. Despite all of the superior tech advancements of the future, security on Earth remains at risk. Players assume the role of Magnus Tide, pilot of one of the deadliest machines in the galaxy: the fighter ship Sagittarius. Yager offers intense aerial combat, combining dog fighting missions and ground attack objectives. Players soar through 22 huge levels, adapting their strategies around multi-faceted terrains, including deep canyons and enormous mountains. They maneuver a wide range of crafts, from agile fighters to huge battleships and carriers. Outside of the Sagittarious, players apply a more hands-on approach to fending off enemeies when they get behind the controls of a gun turret.