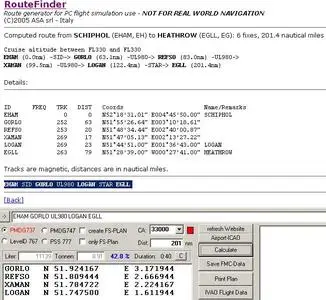 FlightPlan to FMC | 4 MB
Its a desktop application, you give start and destination airports, it generates and saves routes for the FMC. Generate plans for PMDG 737, 747, PSS 777 and LDS-767. You can Also generate default FS2004 flight plans.
You copy the generated file to your installtion folder of aircraft so that flight plan appears in the FMC Co-Route option.