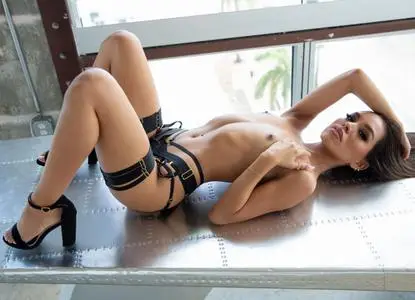 Goddess Angelina - Agent X Photoshoot 2021
32 jpg | 1826*2739 | 21.99 MB
"Some words I live by are 'treat people the way you want to be treated."
Goddess Angelina
returns to Playboy for her second feature shot by the photographer,
Agent X
. On location of a high-rise apartment in Miami, Florida, Angelina poses in all-black lingerie.
"It's been amazing,"
she says of her time on set.
"I've honestly never felt more comfortable or confident in my own skin."
For Angelina, posing nude is just another way to step into her inner strength.
"Female empowerment to me is being in control of your sexuality, as well as owning it,"
she shares thoughtfully.
"The brand, to me, means appreciating feminine beauty in its most raw form. It feels incredible to be a part of it. It's truly an honor."
If you're enjoying this second feature, make sure to check out Angelina's debut, too!