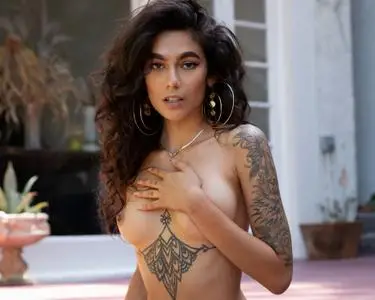 Hades - Cassandra Keyes Photoshoot 2020
30 jpg | 1826*2739 | 31.14 MB
"Some words I live by? Fight for what you want,"
says Hades. A passionate model from Ohio, and now based in Arizona, Hades is a dedicated artist who set her sights on Playboy some time ago.
"I was young and at my friend's house,"
she says of when she first encountered the magazine.
"I was in love with the poses, how different all the women looked, and the freedom of being able to be naked!"
Since then, Hades wanted to pose for the brand.
"It's so crazy because at the beginning of 2020, I told myself it would be my year with Playboy,"
she recalls.
"Look at me now! One of my dreams is happening."
Usually on a set, Hades is often posing nude — her favorite kind of modeling.
"I feel most empowered when I am modeling nude because it is my choice to show my body the way I want it to be shown,"
she says.
"I get a 'high' because I know I created something so beautiful."
Check out Hades' pictorials right here.