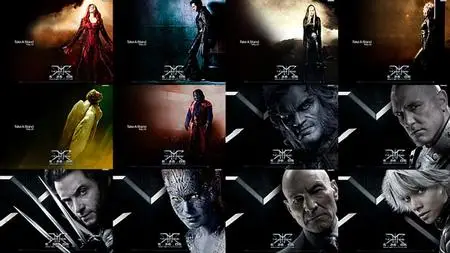 X-Men The Last Stand
More than
44 million dollars
just in one first day of distribution!
Its a best result for Friday in history!
Фильм уже вышел и
за первый же день проката собрал 44 лимона
хрустящих зеленых бумажек. Премьерный день «Последней битвы» оказался
лучшим среди всех пятничных сборов
(то есть вообще за всю историю), вторым среди стартовых дней (впереди лишь «Месть ситхов» с 50 млн.) и третьим в списке самых кассовых дней (тут вклинилась 44,8-миллионная суббота «Шрэка-2»). Круто, да?
В честь такого события представляю 22 обоины со всеми Вашими любимыми героями и актерами - в разрешении 1600х1200!
All your favorite heroes and actors - in 1600x1200!
Not all previews is on the picture!
Download
(6 Mb)