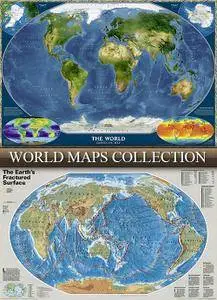 Detailed World Maps Collection
format JPEG | up to 6000x4699 | 70 Mb
This collection include many detailed maps of the world and various continents: America, Europe, Antarctica. Some maps are also provided with detailed interesting descriptions and additional clarifying materials. The maps are very detailed and can easily be used for printing.