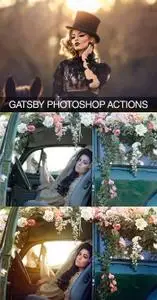 Gatsby Photoshop Actions and Overlays Three Nails Collection
format ATN | overlays in JPG | 296 Mb
In collaboration with award-winning wedding and portrait photographer, Hunter Leone, this revolutionary set establishes a new standard for creating rich and dramatic effects. This collection combines the latest tips and tricks between two powerhouse photographers to bring you the big Wedding and Portrait Photoshop action set. Also this collection includes a variety of overlay lighting effects and high-resolution sky images to enhance your photos and give them a more naturalistic look when it comes to outdoor photography.