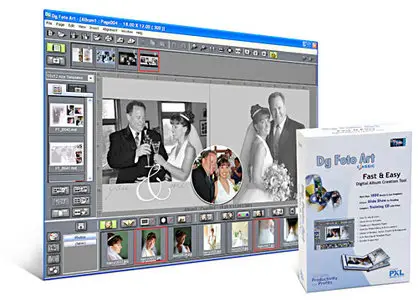 Dg Foto Art 5.2 English and Russian | 1.79 GB
Powerful tool through which you can create interesting and beautiful collages. Any photographer was responsible for the footage (for kindergartens, schools, weddings and just different events) will appreciate a wide range of possibilities for this program. This program allows you to create unique album pages, without requiring any additional tools, plug-ins, and additional programs. From you only need your imagination and desire to create beauty.
Content on 30.12.2009:
* Dg Foto Art 5.2 English and Russian;
* Dg Foto Art Training;
* Templates Dg Foto Galleria. Album. Wedding Vol. 1-14;
* Templates Dg Foto Galleria. PhotoBook. Holiday Vol. 1.
1) Dg Foto Art 5.2 English and Russian:
Year: 2006-2009
Version: 5.2
Developer: PXLSoft
Platform: Windows XP
Compatibility with Vista: unknown
Language: English and Russian
Tabletka: Not required
System requirements:
* Pentium 4, 1.50 GHz Processor and above;
* 512 MB RAM (1GB Recommended);
* 10 GB free disk space (20GB Recommended);
* DVD-Rom drive.
Some features:* Easy to use and learn
Dg Foto Art offers an extremely user-friendly and well organized interface, keeping in mind your requirements to design. To create a beautiful design album pages, you will need to select a template, and to choose the correct matching pictures, choose a suitable background and scenery.
Function: * Drag-n-Drop
The peculiarity of this function in the extraordinary comfort. You open a predesigned template needed size, and simply "drag" the mouse your photos from the photo gallery, which is located at the bottom of the screen, in the template. When you move the picture automatically changes in size in accordance with the selected template, but it saves all settings of the original photos (resolution, color, etc.) the same operation you can perform a double-click on the selected photos. It's quick and convenient.
* Shortcut
Hot keys allow fast. They are assigned to all the main functions of the program.
* More than 1000 ready-made templates
Dg Foto Art offers a comprehensive selection of more than 1000 ready-to-use page templates of various sizes and suitable for any situation, so you immediately started to work, thus saving time and increasing your productivity.
Templates can be configured in centimeters, inches or pixels. When creating a templates you can use filters, masks, borders, cliparts, using color correction and apply other effects.
* Automatic resizing of the project
Dg Foto Art provides a unique opportunity to automatically change the size of your current project. After resizing, all elements of the project will change in proportion to its size relative to the initial draft. It saves a lot of time.
* The indicator used photos
The gallery around the photos as soon as they are used in the pages of the template, the red outline. Thus, pointing out the difference between used and unused photos. This helps to easily find photos that have not been used in the project.
* A huge library of clip art, frames, masks and textures
Dg Foto Art provides a huge library of clip art, frames, masks and textures. It is for this reason, it takes about 10GB of free hard disk space to accommodate the material of the project. In addition you can also add your own frames, masks, textures.
* Text Editor
Dg Foto Art provides a rich text editing tool that allows you to quickly add text to the page template, using all types of fonts installed on your computer. You can apply to the text of the various special effects - shadow, foundation, textures, and different strokes. When you change the size of the text of his face remains smooth.
* Autosave draft
All work carried out in virtual mode and so the project files are small in size and occupy a small enough space on your hard disk. All information on layers, effects, and so on. always saved automatically, so even if the various unexpected situations you do not lose data, and can continue to work with the last savepoint.
* Color Correction
Dg Foto Art has built-in tools for editing images. You can perform color correction in RGB and CMYK. You can also edit the brightness, contrast and gamma. In addition, you can create other combinations, editing photos and save them for later use.
* Supported formats
Dg Foto Art provides support for all standard formats such as TARGA, JPG, BMP, TIFF, and almost all image formats. Currently does not support RAW and PSD. In order to use RAW and PSD, they need to convert to other software in the standard formats.
DOWNLOAD:
HOTFILE.COM:
Part 01 from Hotfile.com
Part 02 from Hotfile.com
Part 03 from Hotfile.com
Part 04 from Hotfile.com
Part 05 from Hotfile.com
Part 06 from Hotfile.com
Part 07 from Hotfile.com
Part 08 from Hotfile.com
Part 09 from Hotfile
Part 10 from Hotfile
Part 11 from Hotfile
Part 12 from Hotfile
Part 13 from Hotfile
Part 14 from Hotfile
Part 15 from Hotfile.com
Part 16 from Hotfile.com
Part 17 from Hotfile.com
Part 18 from Hotfile.com
Part 19 from Hotfile.com
Part 20 from Hotfile.com

FILEFACTORY.COM:
Download DG_Foto_Art_5.2.part16.rar from FileFactory.com
Download DG_Foto_Art_5.2.part05.rar from FileFactory.com
Download DG_Foto_Art_5.2.part19.rar from FileFactory.com
Download DG_Foto_Art_5.2.part08.rar from FileFactory.com
Download DG_Foto_Art_5.2.part02.rar from FileFactory.com
Download DG_Foto_Art_5.2.part18.rar from FileFactory.com
Download DG_Foto_Art_5.2.part06.rar from FileFactory.com
Download DG_Foto_Art_5.2.part10.rar from FileFactory.com
Download DG_Foto_Art_5.2.part04.rar from FileFactory.com
Download DG_Foto_Art_5.2.part01.rar from FileFactory.com
Download DG_Foto_Art_5.2.part15.rar from FileFactory.com
Download DG_Foto_Art_5.2.part13.rar from FileFactory.com
Download DG_Foto_Art_5.2.part17.rar from FileFactory.com
Download DG_Foto_Art_5.2.part07.rar from FileFactory.com
Download DG_Foto_Art_5.2.part09.rar from FileFactory.com
Download DG_Foto_Art_5.2.part14.rar from FileFactory.com
Download DG_Foto_Art_5.2.part12.rar from FileFactory.com
Download DG_Foto_Art_5.2.part11.rar from FileFactory.com
Download DG_Foto_Art_5.2.part03.rar from FileFactory.com
Download DG_Foto_Art_5.2.part20.rar from FileFactory.com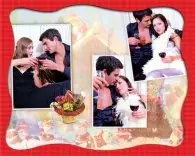 Templates Dg Foto Galleria. PhotoBook. Holiday Vol. 1 | 404.54 MB
DOWNLOAD:
HOTFILE:
Part 01 from Hotfile.com
Part 02 from Hotfile.com
Part 03 from Hotfile.com
Part 04 from Hotfile.com
Part 05 from Hotfile.com
FILEFACTORY:
Download Templates_Holiday_1.part4.rar from FileFactory.com
Download Templates_Holiday_1.part3.rar from FileFactory.com
Download Templates_Holiday_1.part2.rar from FileFactory.com
Download Templates_Holiday_1.part1.rar from FileFactory.com
Download Templates_Holiday_1.part5.rar from FileFactory.com
2) Dg Foto Art Training | 330.41 MB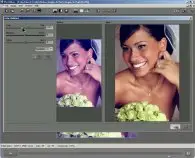 Download:
HOTFILE:
Part 1 from Hotfile
Part 2 from Hotfile
Part 3 from Hotfile
Part 4 from Hotfile
FILEFACTORY:
Download Training_DG_Foto_Art.part2.rar from FileFactory.com
Download Training_DG_Foto_Art.part1.rar from FileFactory.com
Download Training_DG_Foto_Art.part3.rar from FileFactory.com
Download Training_DG_Foto_Art.part4.rar from FileFactory.com