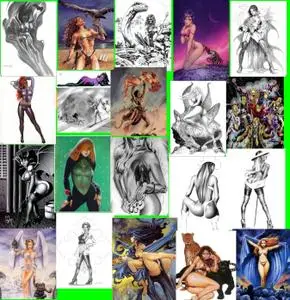 Comics Erotic Ilustrations books

Roel, Gallego, Mitch Byrd, Hoffman, Balent, Gómez, Fastner and Larson, and others.

Our own built, no ISBN

cbr | 1171 pages | 2004, 2005, 2006 Year | High Quality pictures | 4x 91, 99, 86 & 18 MB



It contains the most important authors in erotic comic, drawing black and white and colour pictures of great quality. Each one has a separate book in cbr format.
1º Part: 91,7 MB
2º Part: 99,7 MB
3º Part: 86,6 MB
4º Part: 18,4 MB
Download 1º Part from rapidshare
Download 2º Part from rapidshare
Download 3º Part from rapidshare
Download 4º Part from rapidshare