Francisco de Goya - 127 pictures - 13,9 Mb
Francisco José de Goya y Lucientes (March 30, 1746 – April 16, 1828) was a Spanish painter and printmaker.
Goya was a court painter to the Spanish Crown, a chronicler of history. He has been regarded both as the last of the old masters and as the first of the moderns. The subversive and subjective element in his art, as well as his bold handling of paint, provided a model for the work of later generations of artists, notably Manet and Picasso.
Many of Goya's works are on display in the Museo del Prado in Madrid.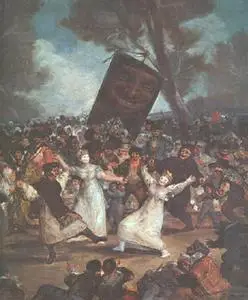 Download from Depositfiles.com
or
Download from Rapidshare.com