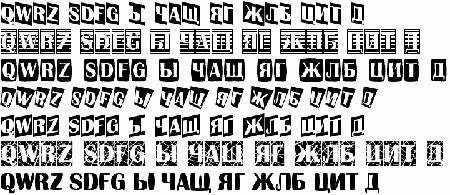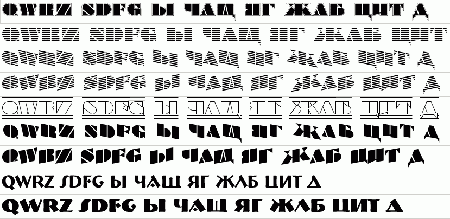 (Second post in a series: TrueType fonts from My Collection)
Format: TTF (80 files) | Archive size: 1.3 Mb | Size when unpacked: 4.3 Mb
These fonts are all tested by me to have Cyrillic typefaces placed properly. All of them except two or three have Latin letters along Cyrillic ones, designed in the same style.
Третья часть мой коллекции TTFoчек - на этот раз всевозможные фантазии на тему sans-serif, но только высокого качества.
http://rapidshare.de/files/25630249/CYR-SANS.rar
no password
please don't re-upload this humble 1.3 mega file to OxyShare or elsewhere. Thank you for your understanding.
My previous uploads of TTF:
http://www.avaxhome.ws/graphics/vahvus-ttf-cyrillic-handwr.html
http://www.avaxhome.ws/misc_and_web/vahvus-ttf-cyrillic-fancy.html