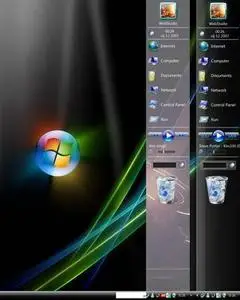 Windows Vista Rtm Sidebar for XP | 2.4 MB
Windows Sidebar makes great use of the space on widescreen monitors and also works smoothly on standard displays.
You can easily customize Windows Sidebar to suit your preferred location – always on top or resting below maximized windows. If you don't want to keep your gadgets docked on the Windows Sidebar, you can simply move them off, hide the sidebar, and place them anywhere on your desktop.