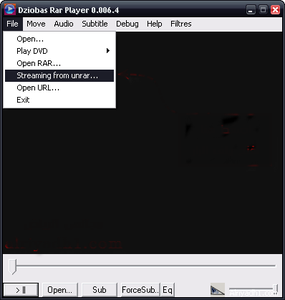 RAR Player 0.006.4 | Portable | English | 5.1MB
What if you just want to preview the movie to check whether its worth watching without wasting time downloading all the RAR parts?
Dziobas is a freeware utility that allows you to play videos from a splitted/partly downloaded RAR archive file. It can also play movies directly from complete RAR archives without needing to extract them to a folder.